We're Getting Mutants in the MCU - The Loop
Play Sound
Verity Hutchinson is the daughter of Edward Hutchinson and Charlotte Hutchinson, the sister of Eric Foster, the half-sister of Tony and Eva Hutchinson, and adoptive half-sister of Dominic Reilly.
Biography
[
]
2020-2021: Relationship with Sami
[
]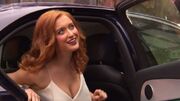 High-powered London-based lawyer Verity arrived in the village in January 2020, meeting Sami Maalik whose law firm attempted to recruit her. Verity accompanied Sami to 4 Oakdale Drive so Sami could return his ex-fiancée Sinead Shelby's belongings, only for Verity to find Sinead's mother Diane Hutchinson kissing Verity's father Edward. At a winter ball at The Loft, Sami and Verity got along well and the pair ended up spending the night together.
Verity ended up meeting her half-brother Tony in unusual circumstances: in hospital after Tony was rescued from the clutches of serial killer Breda McQueen. After Edward advised Verity to give Tony some time to come to terms with all that had happened, Verity decided to return to London. She arrived back in Hollyoaks in March 2022, with a drunken Tony attempting to kiss her. After re-encountering Sami, the pair ended up picking up where they had left off. Deciding to establish her own law firm, Verity recruited Sami and James Nightingale as partners. After a failed relationship with Kurt Benson, Verity and Sami eventually started dating.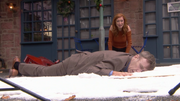 After discovering that Edward had attempted to destroy Tony and Diane's marriage by falsely diagnosing Tony with a brain tumour and framing him for the attempted murder of Diane, Verity planned to expose her father. However, Edward ended up consuming a poisoned mince pie intended for Tony, and died of a brain haemorrhage on Christmas Day. After having Edward cremated, she poured his ashes down the storm drain outside of The Dog in the Pond.
Diane discovered that she was pregnant, but did not know if Edward or Tony was the baby's father and confided in Verity. After Tony found the positive pregnancy test, Diane convinced Verity to claim that it was hers. Tony excitedly informed Sami and Verity kept up the lie, until Sami's step-brother Shaq Qureshi discovered the truth and told Sami. Sami broke up with Verity, but eventually decided to take her back. After Verity helped Shaq search for his biological parents, the pair slept together and Sami broke up with Verity for good. After Shaq discovered that he was conceived when Ali Shahzad raped Misbah Maalik, Verity attempted to help the Maaliks get justice against Ali. After Sami threatened Ali into making a confession, he gave Verity and Shaq his blessing to continue their relationship before moving to London.
2021-: Relationship with Shaq
[
]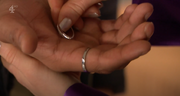 Verity and Shaq's relationship had a very rocky beginning as Shaq was taunted by the fact that his biological father was a rapist. The pair had repeated brief separations due to Shaq's feelings until Shaq had a one night stand and refused to reconcile with Verity out of fear of turning out like his father. Verity, however, was desperate for a reconciliation, expecting Shaq to change his mind and ask her back. After learning that Shaq's matchmaker friend Nadira Valli planned to arrange a marriage for him, Verity gave him her grandmother's ring and issued an ultimatum: propose now or lose her for good. Shaq turned her down and instead got engaged to Nadira, so Verity decided to move on from him.
Appendices
[
]
Residences
[
]
Employment History
[
]
Background Information
[
]
In September 2019, it was revealed that Tony Hutchinson's sister, whom he had no knowledge of, would arrive in the village alongside his long lost father. More specific details, such as character and casting information, were not revealed until December 2019.
Introduction Sequence
[
]
Quotes
[
]
"
That is so kind, Sir Walter.
"
See Also
[
]
Gallery
[
]