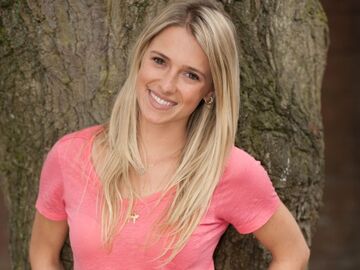 Maddie Morrison made her first on-screen appearance on the 21st june 2011 and was revealed to be the ex-girlfriend of Bart Mcqueen. This caused a rivalry between her and Bart's current girlfriend Sinead O'Connor, later on that day Sinead got drunk and, during a row with Bart Sinead goes for a swim and ends up drowning, Maddie saves her and Sinead is taken to hospital. The next time Maddie makes an appearance is a the queen bee of Hollyoaks sixth-form college and, suprisingly befriends Sinead. Maddie Also embarks on an unlikely relationship with Callum Kane which ends months later because Callum walks out because his sister Lacey said that Joel Dexter had tried it on with her, leaving Maddie in his bed.Maddie is told by her parents that they are getting a divorce. This makes her upset and angry so she decides to take her father's car along with the other sixth formers, and go to Abersoch. There they stay at her parents Abersoch summer house. Maddie ends up bumping into an old boyfriend who later attacks her. However, Esther saves her and they talk. Esther tries to kiss Maddie, who in turn pretends that she did not mind. Maddie later starts bullying Esther at the college and turns her friends against her. The day before Ruby and Jono's wedding, Esther witnesses Maddie kissing Jono. Maddie threatens her into keeping quiet, saying she will make her life a lot worse. Tilly witnesses this and confronts Maddie. She tells her that she has changed and she does not know who Maddie is anymore. Maddie, along with Ruby, Sinead, Jono, George and Neil are involved in a bus crash while trying to get to Gretna Green. They crash into a wedding marque and are initially trapped in the minibus. Maddie manages to escape the van, before it explodes, but she leaves Neil to die. Just as she blames Esther for the crash, a piece of debris falls from the sky and kills her leaving everyone crying in devastation and saying there goodbyes and leaves her there with the debris on fire next to her and goes back to help everyone that is still stuck inside the wedding tent and hurt.
Edit
Community content is available under
CC-BY-SA
unless otherwise noted.