Doctor Strange in The Multiverse o Madness - The Loop
Play Sound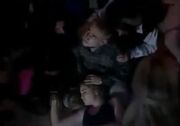 A complete list of deaths in Hollyoaks, on-screen and off-screen. Hollyoaks is specially known for its very frequent deaths. Causes include overdoses, crashes, falls and murders.
There have been a total of 207 deaths on Hollyoaks: 153 on-screen deaths and 43 off-screen deaths. There have also been 27 fake deaths, 6 historical deaths and 5 deaths that have been mentioned to have taken place (off-screen) prior to the show's first episode on 23rd October 1995.
The totals also count deaths aired in late night specials and spin-offs. This list only contains deaths for which a year or date is known. For a list of all deceased characters seen or mentioned in Hollyoaks, see Category:Deceased characters.
Deaths
On-screen deaths
A list of deaths seen on screen during an episode of Hollyoaks. This list includes on-screen deaths of characters that appeared only in flashback scenes, such as Dale Greer. In such case, The death is listed under the episode transmission date, as opposed to the date of the flashback.
Off-screen deaths
A list of characters revealed to have died, with the death not taking place during a scene of Hollyoaks. This could be due to a character receiving news of the death by phone call, because the character had resided elsewhere, or the death took place after the end of one episode and prior to the beginning of another.
Family members of existing characters who have died off-screen are added to this list, regardless as to if they have been mentioned before their death, such as Diane Hutchinson's sister Babs Drinkwell.
Historical deaths
A historical death is when a character is mentioned to be dead prior to the first appearance of any family members or any mention of the character. This list also contains characters who have appeared in flashbacks in which the character was not killed, which were not transmitted before the character's death, such as Kashif Maalik.
Pre-Hollyoaks deaths
A list of deaths which took place prior to the first episode on 23rd October 1995. These deaths have been revealed in storylines, prior to October 1995. Any death revealed in a flashback (such as Callum Alexander) is listed under either On-screen deaths or Off-screen deaths.
Fake deaths
A list of character deaths revealed to have been faked by the "victim". These range from being worded dead and returning to the Hollyoaks Village, or even a character receiving an on-screen death, and making a shock return.
| Number | Character | Cause Of "death" | Date of "death" | Date of revelation |
| --- | --- | --- | --- | --- |
| | Mandy Richardson | Faked her suicide in order to escape from her abusive father, Dennis Richardson after being raped by him. Mandy was later found in a hospital in London by her brother, Lewis. | 27th August 1998 | 13th October 1998 |
| | Rob Hawthorn | Fell off a boat off the coast of France during a fight with Kurt Benson, and was presumed dead. However, a year later, Rob was revealed to be alive. | 16th October 1998 | 13th September 1999 |
| | Kurt Benson | Supposedly killed after being struck by a jet ski. Switched IDs and purposely incorrectly identified another mans dead body as him, because he couldn't face returning to the village. | 9th September 1999 | 22nd October 2020 |
| | Dan Sanders | Fell down a ski slope during an argument with Sam Smallwood. The search team failed to find a body, however, Nikki Sullivan found Dan's belongings missing and concluded that he must have survived and left. | 12th April 2000 | 13th April 2000 |
| | Scott Anderson | Set fire to The Loft whilst holding Darren Osborne captive inside. Darren pushed Scott over the balcony and left him to die, but when officers searched the building, they were unable to find a body. Scott later returned to the village and took Darren hostage. | 10th June 2004 | 10th February 2005 |
| | Andy Holt | Fell off a cliff during a fight with Sam Owen. Russ Owen managed to grab Sam but Andy fell to his supposed death. He later suddenly returned to the village in February 2006 for revenge. | 8th December 2005 | 10th February 2006 |
| | Joe Spencer | Faked his death with the help of Jeremy Peterson and Steph Dean to escape loan sharks. | 25th May 2006 | June 2006 |
| | Clare Devine | Accidentally crashed into quarry full of water and is presumed dead when Max Cunningham failed to save her. Two days after her presumed death, Clare was revealed to have survived as she arrives in a first class departures lounge in an airport. | 19th September 2007 | 21st September 2007 |
| | Jack Osborne | Faked his suicide so his family could claim his life insurance, using Eamon Fisher's identity. | 18th July 2008 | 8th August 2008 |
| | Nige Foster | Struck in the head by Calvin Valentine. It was revealed a few months later that Warren Fox was paying Nige to pretend to be dead. | 14th August 2008 | 21st November 2008 |
| | Warren Fox | Supposedly died in The Loft fire when the mirror fell on him. However, it was revealed in October 2010 that Warren was still alive. The episode airing on 1st December 2010 revealed how Warren survived the fire. | 29th May 2009 | 29th October 2010 |
| | George Smith (historical) | Pretended to have jumped from a cliff to escape his family | 8th July 2011 | 15th March 2012 |
| | Honey | Beaten to death with an axe by Seth Costello, but this was revealed to have been a set-up by Warren Fox. | 5th September 2011 | 7th September 2011 |
| | Darcy Wilde (historical) | Pushed off a boat during a fight with Tracey Donovan, and was presumed dead until Maxine Minniver discovered that she was alive. | 2011 | 13th March 2017 |
| | Myra McQueen | Shot by Paul Browning but unknown to Paul, Myra was wearing a bullet proof vest and was working with Jim McGinn. | 3rd September 2013 | 5th September 2013 |
| | Jade Hedy | Fell off a cliff during a fight with Wes Anderson, but was revealed to have faked her death when she kidnapped Esther Bloom. | 9th October 2013 | 10th October 2013 |
| | Joe Roscoe | Shot in the leg by Grace Black and left to die in 28b Fern Street during the flat's demolishing. However, it was later revealed that Joe was in a coma in hospital. | 16th January 2014 | 19th February 2014 |
| | Mercedes McQueen | Stabbed by Grace Black, however this was later revealed in March 2015 to be a set up to get Freddie Roscoe sent to prison in revenge for Freddie killing Grace's father Fraser Black. | 20th November 2014 | 18th February 2015 |
| | Freddie Roscoe | Injected with potassium chloride by Lindsey Butterfield. She and her sister Kim Butterfield put him in Trevor Royle's car boot. When Trevor is pulled over by the police, Freddie is found alive and put into witness protection. | 22nd October 2015 | 23rd October 2015 |
| | Nico Blake | Supposedly burned to death in a fire intentionally caused by Cameron Campbell in an attempt to murder Nico. However, two years later, Nico made a shock return. | 1st November 2016 | 15th May 2018 |
| | Shane Sweeney | Pushed down a sand dune by Joel Dexter, causing him to hit his head on a rock. He was presumed dead by the police, as they believed his body was washed away by the sea. He was later revealed to be alive when he confronted Darren Osborne in the village. | 23rd August 2017 | 29th December 2017 |
| | Sienna Blake | Stabbed by Nico Blake and "died" in hospital, but she was later revealed to be alive and in witness protection. | 16th May 2018 | 21st May 2018 |
| | Kyle Kelly | Framed James for beating him to death with his cane. Sami Maalik had paid Kyle to fake his death and frame James to get revenge on him for the death of Kashif Maalik. | 11th June 2018 | 3rd July 2018 |
| | Tony Hutchinson | Stabbed with a screwdriver by Breda McQueen, but he was later revealed to be alive and kept hostage in Breda's farm. | 29th August 2019 | 3rd September 2019 |
| | Sid Sumner | Stabbed by Victor Brothers, but disappeared and returned to the village for Victor's arrest | 3rd March 2021 | 18th March 2021 |
| | George Kiss | Died at work after a call-out to a domestic, but later revealed to have asked P.C. Smith to fake his death for him to prove to John Paul McQueen how strong their relationship was. | 21st April 2021 | 22nd April 2021 |
| | Toby Faroe | Committed suicide after sending his mother a goodbye video, but it was later revealed that his parents were faking his death in order to have him escape being arrested for the murder of his cousin. | 9th February 2022 | 9th February 2022 |
| | Sienna Blake | It was presumed that she was stabbed by Ethan Williams when Ethan confessed he'd killed her to Ste Hay. However, she was later revealed to be alive and that it was a trick instigated by Sienna and Ethan to teach Ste a lesson. | 10th March 2022 | 10th March 2022 |
See Also