Doctor Strange in The Multiverse o Madness - The Loop
Play Sound
Juliet Nightingale (née Quinn) is the daughter of Donna-Marie Quinn and Mac Nightingale and the half-sister of Romeo, James, Alfie, Nathan and Ellie Nightingale. She is also the fiancée of Peri Lomax. Juliet was born with the surname "Quinn" but she and Romeo legally changed their surnames to Nightingale in February 2020.
Juliet had a rough upbringing - mostly raised by her brother as Donna-Marie often prostituted herself to fund her drug addiction. She subsequently became a tearaway, misbehaving at school, bullying Brooke Hathaway and partaking in underage drinking. After being rejected by Darren Osborne, Juliet later met Sid Sumner and embarked on a relationship with him. Juliet refused to sleep with Sid, resulting in an argument that split the pair up. They later reconciled and became close friends, and Juliet soon realised that she was a lesbian after attempting to kiss Brooke.
Juliet later became involved in county lines drug dealing after being groomed by Sid's cousin Jordan Price, estranging herself from her family. However, this ended up landing her in prison until Sid, Ste Hay and Oliver Morgan proved that Victor Brothers was grooming kids into dealing drugs. Afterwards, Juliet reconciled with her family and ended up acting on her feelings for Peri Lomax, with the pair beginning a relationship.
Biography
2003-2018: Backstory
Juliet was born on 1st February 2003 to prostitute Donna-Marie Quinn. Having previously been hired by Mac Nightingale to sleep with his gay son James which resulted in the birth of Romeo Quinn in July 2002, Juliet was conceived during a one night stand between Donna-Marie and Mac. Mac would not know of Juliet's existence until 2018.
With Donna-Marie being a drug addict, Juliet and Romeo were often neglected and Romeo was forced to raise Juliet. This resulted in a tight bond between the pair, but a very fragile relationship with their mother. Romeo left for Hollyoaks in July 2018 in search of James, with Juliet joining him in the village a few months later.
2018-2019: Arrival and Bullying Brooke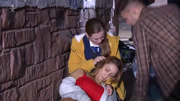 Juliet arrived in the village in November 2018, having enrolled for Hollyoaks High School. She struggled to fit into the school as Donna-Marie caused a scene by drunkenly flirting with teachers. Juliet began taking her anger out on classmate Brooke Hathaway, who she would relentlessly bully.
On her sixteenth birthday, Juliet learned that Donna-Marie had lied about her father working on ships and that Romeo had been sending fake birthday cards each year, and that her father was Mac. Juliet struggled to process the news and threw a brick through the school window, with James managing to convince the school not to expel her. Juliet began confiding in Darren Osborne whom she befriended, but she soon developed feelings for him and became convinced that they were reciprocated. After Romeo was accused of Mac's murder, Juliet decided to tell Darren how she felt about him. However, she was left heartbroken when Darren was creeped out and reaffirmed that he loved Mandy Richardson.
Juliet's friends attempted to set her up with Imran Maalik, but she was left angry upon realising that he had only asked her out on a date out of sympathy. Blaming Brooke, Juliet began sabotaging their relationship with Ollie Morgan by convincing Brooke that Ollie would break up with them if they didn't sleep together. She later attempted to convince Brooke that Ollie was going to dump her, but failed when Ollie asked them to prom. She then tricked Brooke into failing an exam, emotionally blackmailing her into keeping her trick a secret and telling Nancy Osborne that Brooke was distracted by Ollie.
On the day of the prom, Juliet planned to give Brooke a bottle of perfume with vinegar, but ended up backing out. After Brooke became overwhelmed and left, Juliet came up with an idea to make The Hutch into a mini-prom for Brooke and Ollie to have their dance. A few months later, Juliet rescued Brooke when they were pushed into a DJ tent by a crowd and suffered from a sensory overload, repairing Brooke and Juliet's friendship. She later discovered that Brooke was pregnant, and tricked them into thinking that Ollie knew and had blocked Brooke's phone number. Brooke ended up learning the truth which resulted in everyone turning against Juliet.
2019-2021: Sexuality and Drug Dealing
In November 2019, Juliet befriended Sid Sumner as the pair bonded over their poor upbringings. The pair went on a date, with Juliet stealing his wallet and deciding to return it, defending Sid to his father upon arriving at his house. After accidentally offending Sid, Juliet invited him back to 14 Weirside View where she stole James's alcohol. Sid revealed that he had purchased ketamine which he took, vomiting on the floor as James arrived home. James demanded that Juliet stayed away from Sid, but she disobeyed and met with him in secret.
In December 2019, Sid made clear that he was eager to take their relationship to the next level, but Juliet refused to sleep with him to his anger. Confiding in Brooke (having reconciled at Christmas), Juliet tried to kiss her leaving Brooke horrified. Adamant that she wasn't a lesbian nor bisexual, Juliet ended up sleeping with Sid against the advice of Brooke and Peri Lomax. At New Year's Eve, Juliet and Sid ended up purchasing ketamine from Sid's cousin Jordan Price.
After discovering that James had set up Donna-Marie and Donna-Marie was planning on not letting Juliet move with her to London, Juliet began spending more time with Sid and Jordan. Jordan began manipulating Juliet into believing that he was a friend to her and could be trusted, eventually convincing her and Sid to hold onto drugs for him. After Juliet was forced to flush the drugs down the toilet during a locker search, Jordan told Juliet that she would have to repay him by dealing.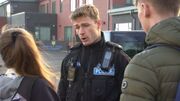 Despite her initial hesitance, Juliet felt empowered through her dealing, desiring to be looked up to the way people looked up to Jordan. After being arrested for dealing at Gentry Park Academy, Juliet attempted to back out of dealing but was blackmailed by Jordan. Juliet ended up rising through the ranks, impressing Jordan's boss Victor Brothers. She also ended up convincing Charlie Dean and blackmailed Ella Richardson into dealing for her. After Jordan was fatally stabbed at New Year's, Juliet ended up confessing to the police and was released in March 2021 after being able to prove that Victor had groomed her. Juliet - having shared her feelings and a kiss with Peri before her arrest - began a relationship with Peri upon her release.
2021-: Relationship with Peri
Juliet began receiving calls from Donna-Marie, but ignoring them. Peri discovered this and decided to contact Donna-Marie herself, attempting to re-build the relationship between mother and daughter, With Leela away looking after her ill aunt, Leela's half-brother Ste Hay struggled to keep up on the payments on 2 Oakdale Drive and sold the property to Fergus Collins. Fergus had a carbon monoxide detector installed in Peri's bedroom, which he had hidden a camera inside to livestream Peri and Juliet in the bedroom to his subscription service. Fergus's technician Timmy Simons developed an infatuation with Peri and began stalking her. Juliet was initially suspicious of Peri receiving expensive gifts from Timmy but Peri did not share her concerns leading to a few disagreements between the two. Juliet secured an apprenticeship job at Warren's Wheels but ended up quitting. However, Timmy lied to Peri that Juliet had been fired for stealing money.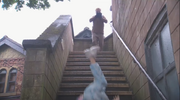 Juliet began to search for evidence that Peri was being stalked. Catching 'someone' inside 2 Oakdale Drive, she attempted to call Peri but was pushed down the steps by Timmy and left for dead. Upon awakening, Juliet accused Timmy of pushing her down the stairs, but neither Peri nor D.S. Cohen believed her and instead accused Cher McQueen. After being able to prove that Timmy was the stalker, Juliet attempted to tell Peri but walked in on Timmy confessing to Peri. As Timmy told them about the hidden cameras and confessed to pushing Juliet down the steps, Peri beat him unconscious with a book and tied him up. Timmy managed to escape to The Loft where he 'disappeared', leaving Juliet and Peri to believe that they were still in danger. The pair reconciled shortly afterwards, but Juliet learned in November 2021 that footage of her and Peri had appeared on the dark web and in December that the police believed that Timmy was dead.
In January 2022, Juliet decided to propose to Peri, after Peri made a joke about a wedding. Her step-mother Marnie Nightingale gave her a ring to propose with. Peri told Juliet she didn't want to get married, but the pair were caught up in the Salon de Thé de Marnie Explosion later that night and Juliet was gravely injured after the stairs beneath her collapsed. While she was in hospital after the explosion Peri went back on her rejection and proposed to Juliet herself, Juliet flatlined but later made a full recovery and the two were seen in the hospital after with Peri wearing the ring. However, the pair's happiness was ruined when Juliet was informed that Marnie had collapsed and died outside of the hospital.
James entered a downward spiral after Marnie's death and became heavily involved in gambling. After stealing the family's inheritance money and losing it on cryptocurrency, James disappeared and Juliet attempted to find him. Finding the phone number of Jeremy Fanning in James's desk at Dee Valley Law, Juliet met with him at the park where Jeremy kidnapped her. Juliet was later freed by armed police, but fell out with James over the risks he had taken with her life. Attempting to move forward with her life, Juliet was accidentally hired for the same job at Burger, She Wrote as Shaq Qureshi and ended up securing it after winning a burger-selling contest.
Appendices
Residences
Employment history
Background Information
Introduction Sequence
Quotes
See Also
Gallery