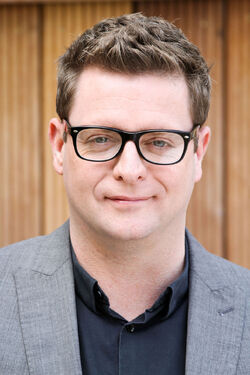 Bryan Kirkwood (born 1976) is a British television producer. He was the producer of Hollyoaks from 19th June 2006 until 29th May 2009. He was preceded by David Hanson and succeeded by Lucy Allan. He also served as the executive producer of season 1 of Hollyoaks Later in November 2008, as well as the series producer of season 2 from September to October 2009.
Shortly after his departure from Hollyoaks, Bryan fulfilled the role of executive producer of the BBC soap EastEnders from 2010 until 2012.
Bryan returned as the executive producer of Hollyoaks in October 2012, a role he continues to the present day. Bryan took over the role from Carolyn Reynolds and Lee Hardman, and worked alongside Tony Wood, whom was the executive producer during Bryan's reign as series producer, until Tony departed in March 2013.
Community content is available under
CC-BY-SA
unless otherwise noted.